Discover your device¶
Your device is synchronizing right now with our Pantacor Hub platform. You can discover your device in your Pantacor Hub web interface, by using the pvr device scan command or through pantabox with the pantabox-claimcommand.
If you are unable to find your device in the following steps, please refer to the Troubleshooting section.
Web Interface Pantacor hub¶
Your device should now show up on the right side of your Pantacor Hub Dashboard. The initial device name is randomized.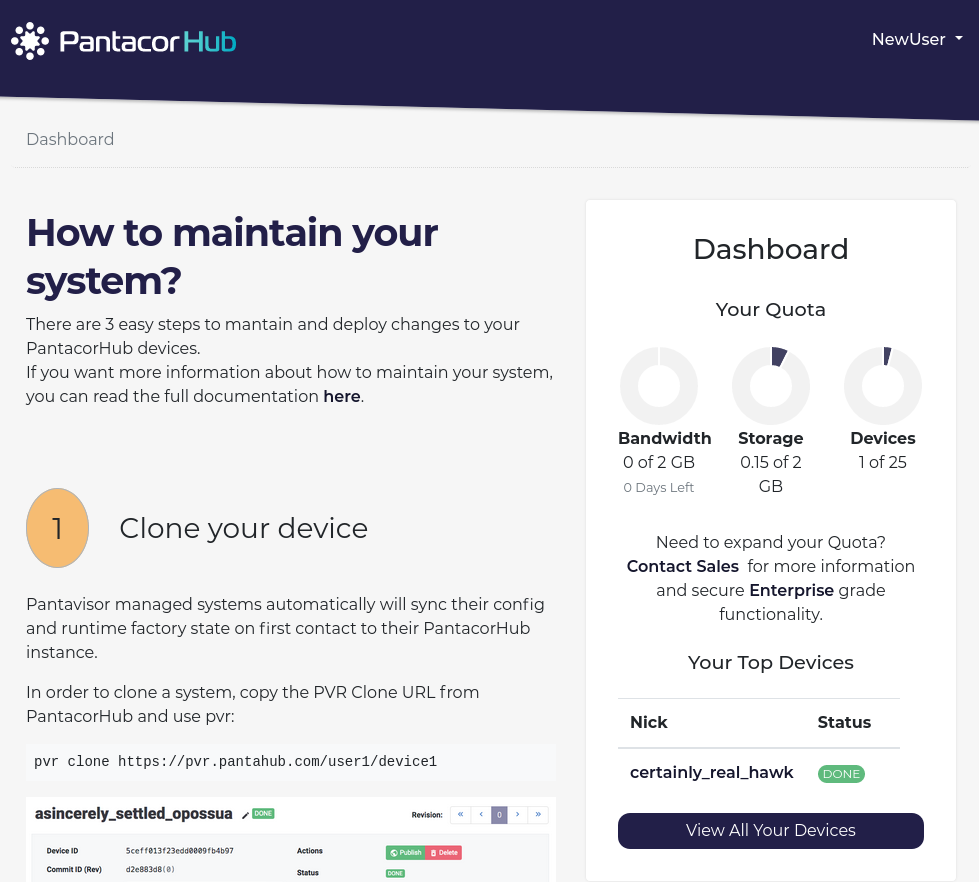 You can open the device's dashboard by clicking on it. There, you can rename the device and see all sorts of device information.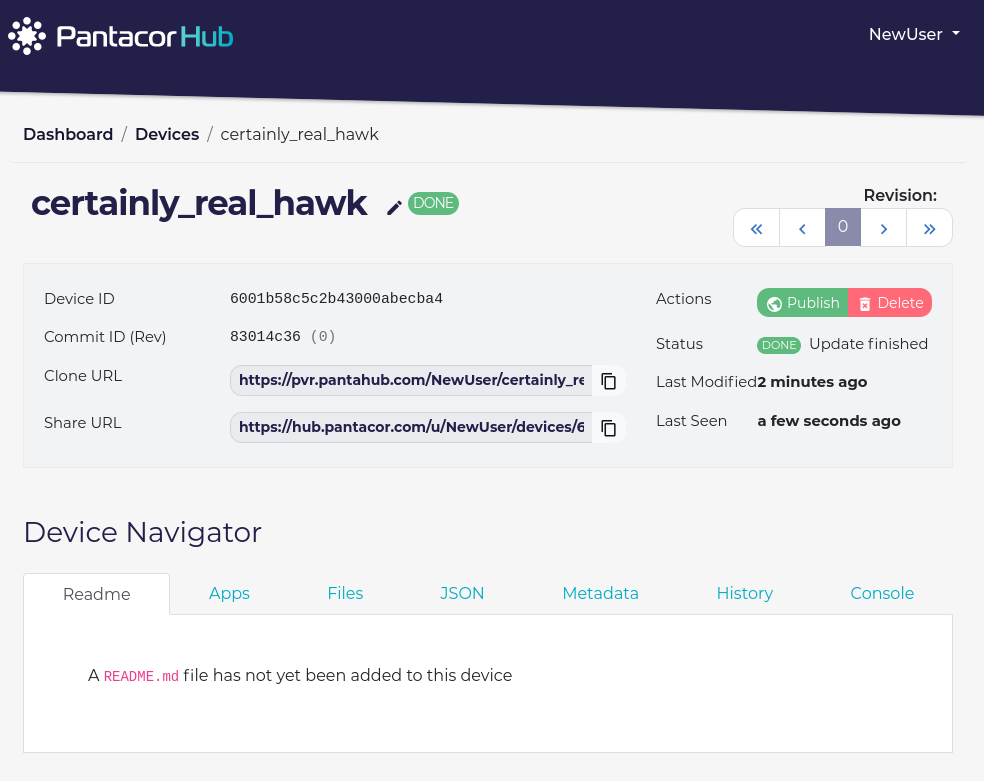 Command PVR¶
To discover your device from the command line interface, use the command pvr device scan. This command discovers all Pantahub devices in your network and prints non-sensitive device information.

Claiming the Device with Pantabox¶
To claim a device through Pantabox, you must have already downloaded an initial precompiled image, flashed your device and logged in to the device. Go to one of the Getting Started Guides, either Raspberry Pi or Other Devices and then follow the instructions on the screen to log in. After you've logged in to Pantabox, claim the device with pantabox-claimcommand.