Set User Metadata¶
User metadata can be usefull for communication with the device through Pantahub, and allows you do things like storing SSH keys, auto-following other devices, inspecting the device network address...
Check the metadata reference to see which values can be set by default in a Pantavisor device.
Send a User Metadata Pair¶
IMPORTANT: The following instructions assume you already have claimed your device in pantahub.com.
Go to your pantahub.com dashboard: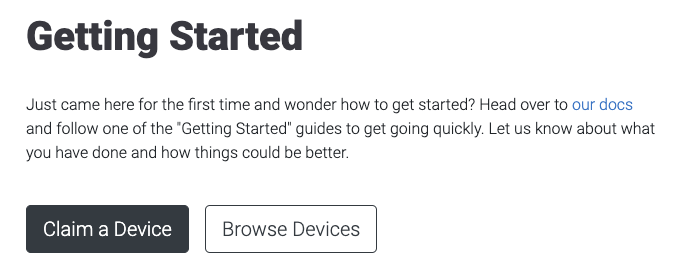 Go to your devices:

Click on your newly claimed device in your device list. In the tab metadata, you can create a new pair in user-meta: